Welcome to KWETU Marketing Agency, your premier tech and digital marketing consulting agency based in the heart of Nairobi, Kenya. With over +15 years in combined marketing agency & branding experience within our internal team, we are dedicated to providing a wide range of cutting-edge digital solutions tailored to meet your unique objectives and budgetary needs.
Our extensive portfolio of services includes digital marketing, experiential marketing, and a comprehensive array of branding and printing solutions. With KWETU, you'll experience a 360-degree marketing and branding approach that encompasses partner services from industry professionals, carefully selected suppliers, and verified agencies and solution providers.
Book a free online meeting or request a custom quote for your project. We also invite you to reach out to us directly via email at [email protected] or alternatively, you can connect with us through a quick phone call or WhatsApp message at (+254) 0712 509 002 or (+254) 0737 055 737.
Favorite Digital Packages & Pricing Plans
One-off or Renewable Monthly
Basic Website Design Package
Our basic website design package offers ideal WordPress websites for upcoming brands and small businesses.
No. of Website Pages (18 Max)
Premium Theme Samples (1)
Responsive On All Devices
Custom Headers, Footers & Widgets
Picture & Image Gallery (1)
Campaign Landing Pages (1)
Lead Capture Website Forms (2)
Social Media & Blog Integrated
Website Analytics Integrated
Premium Website Security Firewall
WhatsApp Chat Functionality
Basic Optimization (On-page SEO)
Delivery Time (14 Working Days)
Recommended
Basic Social Media Marketing Package
Ideal for small & mid-sized brands for awareness campaigns, professional branding & quality leads.
Facebook + Instagram
30-Day Campaign
12 Campaign Posts
Custom Campaign Captions
Media Buying & Promotions (4 Posts)
8 Branded Posts
Targeted Advertising
Social Media Manager
Inbound Marketing Strategy
Hashtag Management
4 Stories (FB & IG)
Custom Posting Times
Manage Customer Queries
Monthly Report (1)
Basic Google Search Advertising Package
Ideal for awareness and conversion-based campaigns locally and internationally. Search & Performance Max ad formats available.
1 Search Network Ad
Search or Performance Max Ad Format
Keywords Research
Custom Ad Titles & Descriptions
Quality Score Optimization
15 Targeting Options Available
Scheduled Ads Timing & Rotation
Conversion-Rate Optimization
Ad Extensions (As Required)
Automatic or Manual Ad Bidding & Placements
Awareness, Consideration or Conversion-based campaign
Campaign Duration (30 Days)
Certified Google Ads Specialist
Campaign Report & Bi-weekly Updates
At KWETU, we believe in a 360-degree marketing and branding approach. We collaborate with industry professionals, selected suppliers, and verified agencies and solution providers to offer you a seamless and comprehensive marketing solution. This integrated approach ensures that all aspects of your digital strategy work together harmoniously to deliver exceptional results.
Why Choose KWETU?
Holistic Approach: From research and strategy to design and development, optimization, marketing, and analytics, we handle every aspect of your digital brand or online business. Our end-to-end solutions are designed to streamline your marketing efforts and drive tangible results.
Data-Driven Strategies: Our team of professionals leverages data analytics and market insights to create targeted campaigns that deliver better conversion rates. We focus on maximizing the value for your budget, ensuring you achieve a strong return on investment.
Client-Centric Approach: We value long-lasting client relationships and prioritize customer satisfaction. Our dedicated team provides personalized attention, custom quotes, and expert digital consultations to address your specific needs and objectives.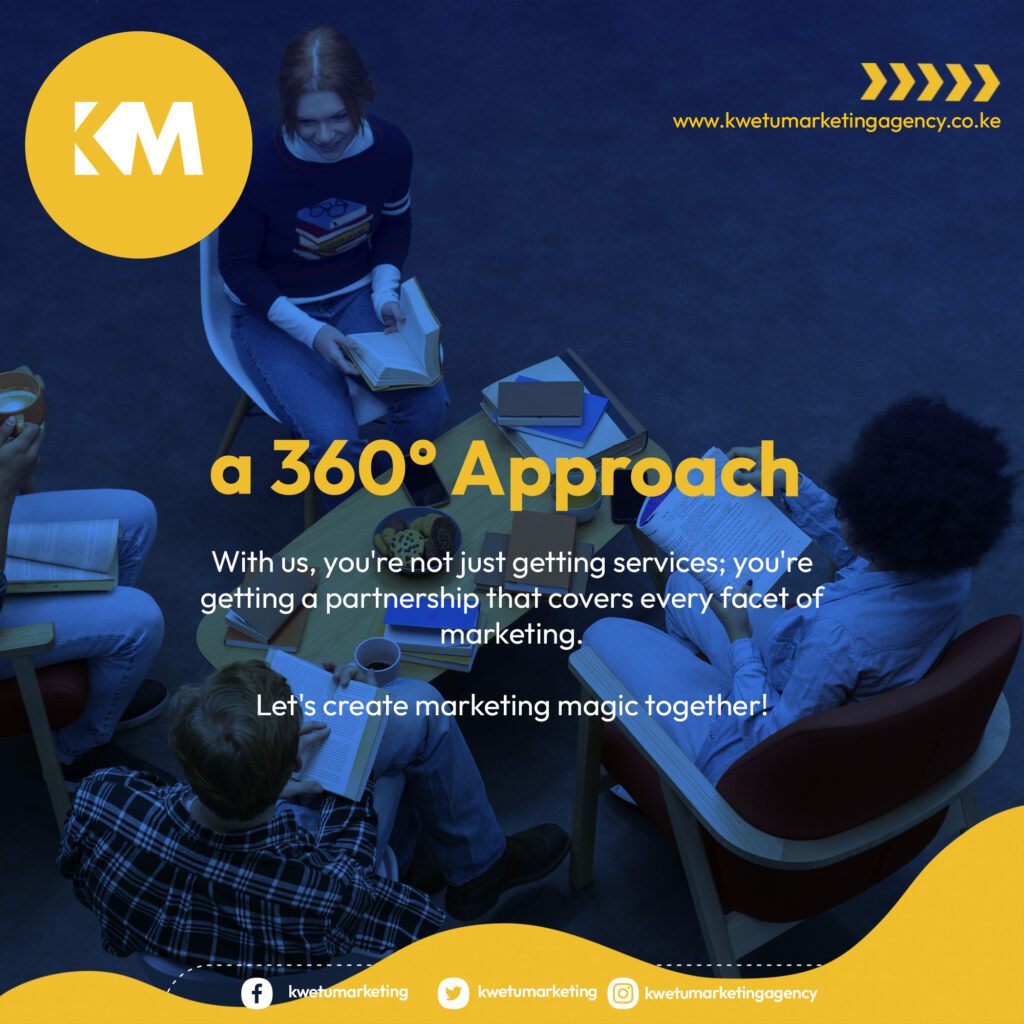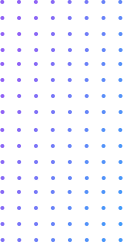 Are you looking to elevate your online presence, reach a wider audience, and drive more growth for your business? Look no further than KWETU's exclusive Bundled Digital Marketing Packages/ Bundles! We've crafted these packages to provide you with a comprehensive, results-driven digital marketing strategy that fits your unique needs and budget. For either bundle, you have the option to choose at least 2 solutions.
We offer comprehensive and tailored digital marketing solutions to elevate your brand's online presence. From website design to social media marketing, our team drives results that make an impact. View all services
At KWETU Marketing Agency, we take immense pride in offering an extensive suite of services that encompass the full spectrum of digital marketing, as well as printing and branding solutions, and experiential marketing, event digital marketing services in Kenya. Our team of experts is dedicated to enhancing your online presence, be it through search engine optimization (SEO), social media management, or pay-per-click advertising, while also providing high-quality printing and branding solutions tailored to your unique needs. We understand the intricate landscape of digital marketing in Kenya and the power of experiential marketing. Whether you're looking to boost your web presence, create an unforgettable brand experience, or promote your events, KWETU Marketing Agency is your trusted partner for all-encompassing digital marketing and branding solutions in Kenya.
Social Media Marketing
Our social media marketing services are one-off or renewable depending on your objective. We offer targeted social media marketing packages for businesses, products, services and events guaranteed to reach your preferred audiences.
Search Engine Optimization
We perform various WordPress website SEO services enabling you to rank higher for longer on Google, a better user experience, get more qualified leads, customer inquiries and influence sales.
Experiential Marketing Services
Our Experiential marketing activities involve (BTL) marketing activations known to grab your prospective target audience's attention quickly and enhance two-way interactions - while building a customer-brand relationship.
Google & YouTube Advertising
Acquire quality leads & engagement with our Search Display and Video ads with Google's PPC ads. Our targeted campaigns reach various age blocs, geographical locations, devices, websites & apps or buyers with intent.
eCommerce Website Design
Our e-commerce website design services are tailored to meet the needs of small and large businesses in Kenya that are looking to establish a strong online presence and sell their products or services online. Our team uses the latest tools and technologies to ensure that your e-commerce website is not only visually appealing but also user-friendly and easy to navigate.
Content Marketing
We help businesses better communicate the value of their products, services and unique selling proposition better with our SEO writing services. We optimize content on your website pages so that search engines will more easily crawl your content and judge it favorably.
WordPress Website Design
From basic WordPress websites to complex website design projects, we develop small business websites, e-commerce stores, events websites, custom landing pages, online magazines and many more platforms.
Printing & Branding Services
At KWETU, we provide best quality printing services, packaging, branding and promotional items in Nairobi with cutting-edge technology for high-quality at an affordable rate.
Training & Consultation
We empower people and organizations to improve their performance through learning and digital. From visualizing your digital future to realizing it. We guide you through the digital transformation process step-by-step.
We've had the privilege of collaborating with a wide range of clients, both big and small, and have consistently exceeded their expectations. We take immense pride in showcasing an array of diverse projects that span various industries and markets.