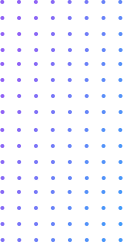 Experience | Passion | Results
Welcome to KWETU Marketing Agency

KWETU Marketing Agency is a tech and digital marketing consulting agency based in Nairobi, Kenya.
We offer a wide range of digital solutions and differentiated pricing for digital packages & services to suite your objective and budget.
We also offer a wide range of marketing & branding solutions to offer our clients a 360-degree marketing approach with inclusion of partner services from industry professionals, selected suppliers and verified agencies and solution providers.
a data-driven approach to digital solutions
Featured digital solutions
At KWETU, we offer a holistic approach to your digital brand or online business. From research & strategy, conceptualizing solutions, design & development, optimization, marketing & remarketing, analytics and regularly reporting – we do it all. We pride ourselves in offering effective and afforable digital marketing services in Kenya and internationally.
Our digital marketing agency in Kenya offers professional & certified digital solutions that observe the buyer's journey and are data-driven. We're about better conversion-rates, best value for your budget and long lasting client relationships . Have a look at our digital marketing services here and pricing & packages for digital marketing services.
For general inquiries, custom quotes & personalized digital consultation, get a quote here or get in touch with us directly on [email protected] or Call/ WhatsApp (+254) 0737 055737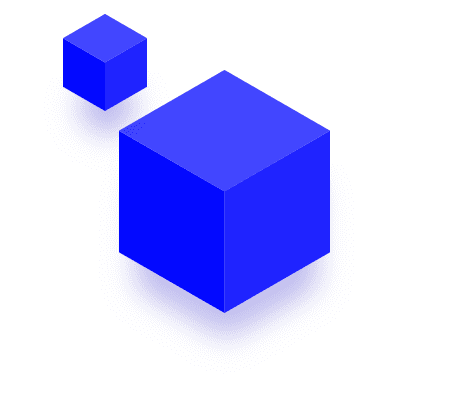 Lets work together in 4 easy steps!
01
Select Service
The first step is to learn more about the value our services propose to offer your brand. Check out our services, packages and pricing on our website.
02
Send request
Select a specific service/ solution or digital package that would suite your objective and accurately fill in the request-a-quote form so that we can get back to you.
03
Discovery
We schedule an online discovery meeting or phone call to better understand your brand, scope of work, objectives and importantly, know if the agency is a right fit for your project.
04
Let's begin!
Once a working relationship and scope of work has been established, we formalize the project with an agency SLA and payment terms for commencement.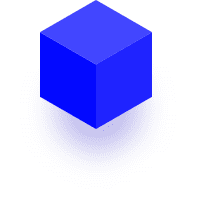 KWETU All-in-one digital packages
Getting started online? Have a look at our all-inclusive digital solutions that include digital services such as website development, search engine optimization (SEO), social media marketing, full-service online brand/ business management and website maintenance among other custom services & requirements.
KWETU Starter Package
KWETU 360+ Package
Website Design + SEO + Social Media Marketing
KWETU Starter Package
You know you have to get your business online but sometimes it feels like you don't know where to begin! Should you start by using social media platforms such as Facebook & Instagram to advertise and sell my services or products or create and manage a business/ brand website? How about having the key components to a solid online presence all at once? This is what the KWETU Starter package is all about.
All-inclusive Digital Solution
360+ Package
The 360+ plus package is the ideal all-inclusive digital and online business solution that caters for everything required to develop, market, manage and report monthly based on your objectives.
Pricing
Favorite Digital Packages & Pricing Plans
One-off or Renewable Monthly
Basic Website Design Package
Our basic website design package offers ideal WordPress websites for upcoming brands and small businesses.
No. of Website Pages (18 Max)
Premium Theme Samples (1)
Responsive On All Devices
Custom Headers, Footers & Widgets
Picture & Image Gallery (1)
Campaign Landing Pages (1)
Lead Capture Website Forms (2)
Social Media & Blog Integrated
Website Analytics Integrated
Premium Website Security Firewall
WhatsApp Chat Functionality
Basic Optimization (On-page SEO)
Delivery Time (14 Working Days)
Recommended
Basic Social Media Marketing Package
Ideal for small & mid-sized brands for awareness campaigns, professional branding & quality leads.
Facebook + Instagram + Twitter
Custom Digital Approach
12 Campaign Posts
Themed 30-Day Content Calendar
Media Buying & Promotions (Ksh. 5,000)
8 Branded Posts
Targeted Advertising
Social Media Manager
Inbound Marketing Strategy
Hashtag Management
4 Stories (FB & IG)
Custom Posting Times
Monthly Report (1)
Payment Terms 60% - Down-payment to commence campaign
Basic Google Search Advertising Package
Ideal for awareness and conversion-based campaigns locally and internationally. Ads appear as promoted links on Google Search Results pages.
Search Network Ads
3 Rotatable Ads
Keywords Research & Sifting
Custom Ad Titles & Descriptions
Quality Score Optimization
Targeted Advertising
Scheduled Ads Rotation
Conversion-Rate Optimization
Campaign Keywords (20 Max)
Ad Extensions (Call, Directions)
Automatic or Manual Ad Bidding
Bi-monthly Report
Campaign Duration (28 Days)