Welcome to KWETU Marketing Agency, your premier tech and digital marketing consulting agency based in the heart of Nairobi, Kenya. With over +15 years in combined marketing agency & branding experience within our internal team, we are dedicated to providing a wide range of cutting-edge digital solutions tailored to meet your unique objectives and budgetary needs.
Our extensive portfolio of services includes digital marketing, experiential marketing, and a comprehensive array of branding and printing solutions. With KWETU, you'll experience a 360-degree marketing and branding approach that encompasses partner services from industry professionals, carefully selected suppliers, and verified agencies and solution providers. We are currently also offering certified digital marketing courses at KWETU Academy. Register for Free!
For all your inquiries, custom quotes, and personalized digital consultations, we invite you to reach out to us directly through our website or via email at [email protected]. Alternatively, you can connect with us through a quick phone call or WhatsApp message at (+254) 0737 055737.
Want to join our team? Enroll in our Internship Program (Deadline October 1st 2023) or apply to be a Digital Marketing Executive
At KWETU, we believe in a 360-degree marketing and branding approach. We collaborate with industry professionals, selected suppliers, and verified agencies and solution providers to offer you a seamless and comprehensive marketing solution. This integrated approach ensures that all aspects of your digital strategy work together harmoniously to deliver exceptional results.
Why Choose KWETU?
Holistic Approach: From research and strategy to design and development, optimization, marketing, and analytics, we handle every aspect of your digital brand or online business. Our end-to-end solutions are designed to streamline your marketing efforts and drive tangible results.

Data-Driven Strategies: Our team of professionals leverages data analytics and market insights to create targeted campaigns that deliver better conversion rates. We focus on maximizing the value for your budget, ensuring you achieve a strong return on investment.

Client-Centric Approach: We value long-lasting client relationships and prioritize customer satisfaction. Our dedicated team provides personalized attention, custom quotes, and expert digital consultations to address your specific needs and objectives.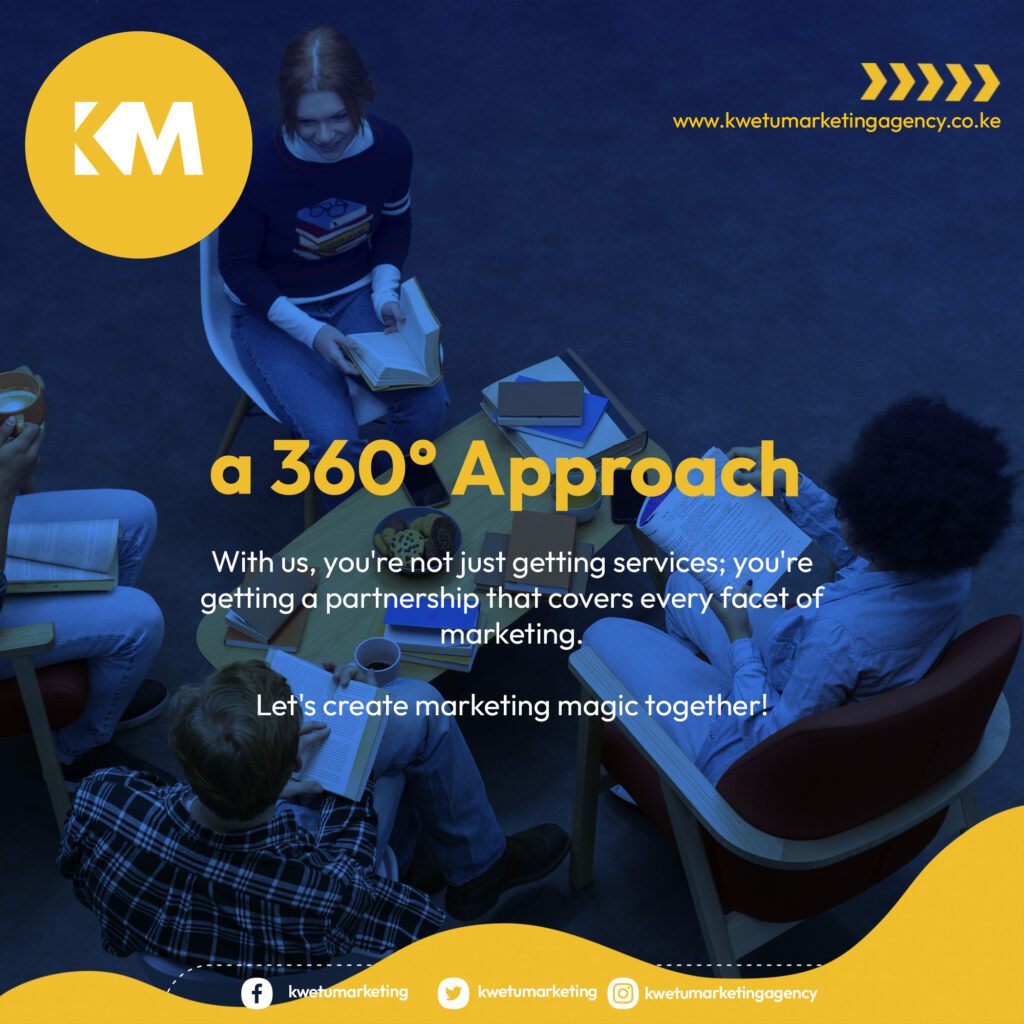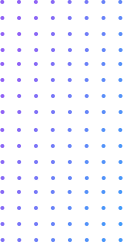 We offer comprehensive and tailored digital marketing solutions to elevate your brand's online presence. From website design to social media marketing, our team drives results that make an impact. View all services
Social Media Marketing
Our social media marketing services are one-off or renewable depending on your objective. We offer targeted social media marketing packages for businesses, products, services and events guaranteed to reach your preferred audiences.
Search Engine Optimization
We perform various WordPress website SEO services enabling you to rank higher for longer on Google, a better user experience, get more qualified leads, customer inquiries and influence sales.
Experiential Marketing Services
Our Experiential marketing activities involve (BTL) marketing activations known to grab your prospective target audience's attention quickly and enhance two-way interactions - while building a customer-brand relationship.
Google & YouTube Advertising
Acquire quality leads & engagement with our Search Display and Video ads with Google's PPC ads. Our targeted campaigns reach various age blocs, geographical locations, devices, websites & apps or buyers with intent.
eCommerce Website Design
Our e-commerce website design services are tailored to meet the needs of small and large businesses in Kenya that are looking to establish a strong online presence and sell their products or services online. Our team uses the latest tools and technologies to ensure that your e-commerce website is not only visually appealing but also user-friendly and easy to navigate.
Content Writing
We help businesses better communicate the value of their products, services and unique selling proposition better with our SEO writing services. We optimize content on your website pages so that search engines will more easily crawl your content and judge it favorably.
WordPress Website Design
From basic WordPress websites to complex website design projects, we develop small business websites, e-commerce stores, events websites, custom landing pages, online magazines and many more platforms.
Printing & Branding Services
At KWETU, we provide best quality printing services, packaging, branding and promotional items in Nairobi with cutting-edge technology for high-quality at an affordable rate.
Training & Consultation
We empower people and organizations to improve their performance through learning and digital. From visualizing your digital future to realizing it. We guide you through the digital transformation process step-by-step.
Getting Your Business Online
Managing Your Online Business
Website Design + SEO + Social Media Marketing
KWETU Starter Package
Are you looking to take your business to new heights in the digital world? The KWETU Starter Package is here to make your online dreams a reality. This digital package is a powerhouse combination of three essential solutions that will not only establish your online presence but also help your business flourish. With a focus on Website Design/Redesign, Search Engine Optimization (SEO), and Targeted Digital Marketing, our package is designed to cater to your specific needs.
All-inclusive Digital Solution
360+ Package
The 360+ plus package is the ideal all-inclusive digital and online business solution that caters for everything required to develop, market, manage and report monthly based on your objectives.
Pricing
Favorite Digital Packages & Pricing Plans
Recommended
Basic Social Media Marketing Package
This basic package is deal for new businesses & upcoming brands aiming to enhance their online visibility and influence leads.
Facebook + Instagram
Custom Digital Strategy: Tailored social media strategy based on your business goals and target audience.
12 Campaign Posts: Creation and scheduling of 12 impactful social media posts across Facebook, Instagram, and Twitter.
8 Branded Posts: Crafting 8 branded posts to maintain a cohesive brand image across platforms.
Targeted Advertising: Running targeted ads on Facebook or Instagram only for effective audience reach.
Inbound Marketing Strategy: Implementing inbound marketing tactics to attract, engage, and convert leads organically.
4 Stories (FB & IG): Creation of 12 engaging Stories on Facebook and Instagram to connect with your audience.
Monthly Report: Providing a detailed monthly report summarizing campaign performance and key insights.
Basic Website Design Package
Our basic website design package offers ideal WordPress websites for upcoming brands and small businesses.
No. of Website Pages (18 Max)
Premium Theme Samples (1)
Responsive On All Devices
Custom Headers, Footers & Widgets
Picture & Image Gallery (1)
Campaign Landing Pages (1)
Lead Capture Website Forms (2)
Social Media & Blog Integrated
Website Analytics Integrated
Premium Website Security Firewall
WhatsApp Chat Functionality
Basic Optimization (On-page SEO)
Delivery Time (14 Working Days)
Basic Google Search Advertising Package
Ideal for awareness and conversion-based campaigns locally and internationally. Ads appear as promoted links on Google Search Results pages.
Search Network Ads
3 Rotatable Ads
Keywords Research & Sifting
Custom Ad Titles & Descriptions
Quality Score Optimization
Targeted Advertising
Scheduled Ads Rotation
Conversion-Rate Optimization
Campaign Keywords (20 Max)
Ad Extensions (Call, Directions)
Automatic or Manual Ad Bidding
Bi-monthly Report
Campaign Duration (28 Days)
We offer a comprehensive range of social media marketing services to help businesses of all sizes establish a strong online presence, increase brand awareness, engage with their target audience, and drive conversions
We ran results-driven social media marketing campaigns on platforms such as Facebook,Instagram,Twitter, YouTube, LinkedIn.