Contact us now
Need help!
(+254) 0737055737
Get in touch for general inquiries, pricing & packages or training & consultation
Quick quote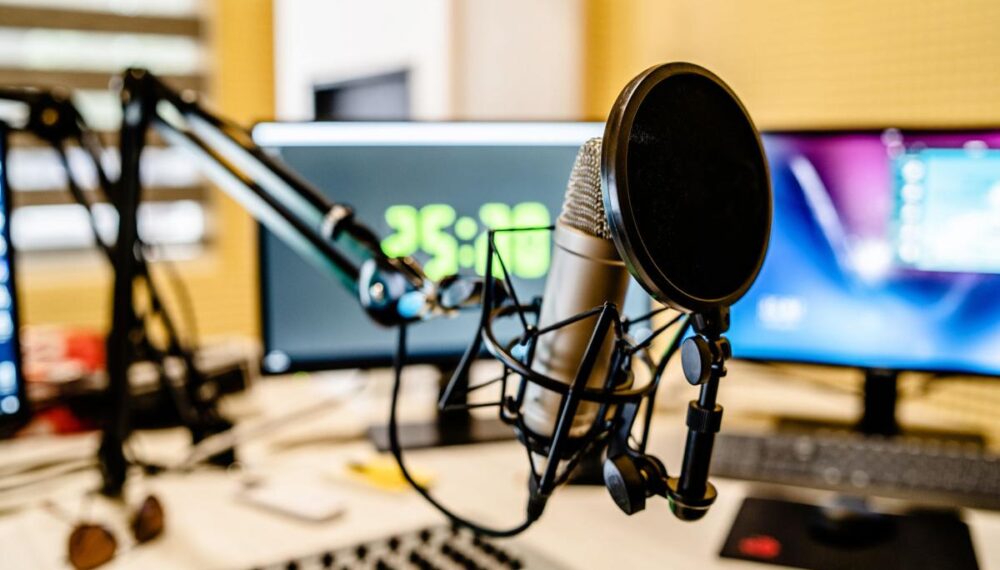 Welcome to KWETU Marketing Agency, your reliable partner in radio advertising in Kenya.
We offer effective and affordable radio advertising solutions that help businesses of all sizes reach their target audience. With our vast experience and expertise, we can help you craft compelling radio ads that resonate with your audience and drive sales.
Radio Advertising in Kenya:
Radio advertising is one of the most popular advertising mediums in Kenya, with millions of listeners tuning in daily. There are various radio advertising options available in Kenya, including sponsored programs, jingles, and voiceovers. Sponsored programs involve partnering with a radio station to create branded content that appeals to the station's audience. Jingles are short, catchy tunes that help to promote a brand, while voiceovers involve using a professional voice to narrate a brand's message.
The reach and popularity of radio in Kenya underscore the potential impact of advertising on the medium. According to the Communications Authority of Kenya, there were over 18 million radio listeners in Kenya in 2020, with the most popular radio stations reaching up to 5 million listeners daily. This presents a vast opportunity for businesses to reach their target audience through radio advertising.
We have helped numerous businesses effectively use radio advertising in Kenya to grow their brand and increase sales. Our team of experts has the knowledge and experience to craft radio ads that capture the attention of your target audience and convey your brand message effectively.
Why Choose Us:
Choosing KWETU Marketing Agency for your radio advertising needs comes with numerous advantages. Our team of experts has years of experience in radio advertising, which means that we know what works and what doesn't. We have a vast network of media contacts, which means that we can negotiate the best advertising rates on your behalf. We are also passionate about helping businesses succeed, and we work closely with our clients to ensure that their radio advertising campaigns are a success.
Our dedication to excellence has not gone unnoticed, and we have received various awards and recognitions for our exceptional work. We also have numerous customer testimonials and case studies that showcase the effectiveness of our radio advertising services.
How It Works:
Our radio advertising process is simple and straightforward. First, we work with you to understand your brand and target audience. We then craft a compelling radio ad that speaks to your audience and conveys your brand message effectively. We can also offer additional services such as scriptwriting or production to enhance the quality of your ad.
We also offer customization options to businesses, which means that we can tailor our services to suit your specific needs. Whether you want to reach a certain demographic or promote a new product, we can help you achieve your advertising goals.
Pricing:
Our radio advertising services in Kenya are transparently priced, and we strive to offer affordable solutions that fit within your budget. The cost of our services depends on various factors, such as the length of the ad and the time slot. We also offer discounts or package deals for businesses that commit to a certain number of ads, which means that you can save even more on your advertising budget.
Get in touch:
Are you ready to take your business to the next level through radio advertising in Kenya? Contact KWETU Marketing Agency today to learn more about our services and how we can help you achieve your advertising goals. You can reach us by phone, email, or by filling out our contact form on our website. We look forward to hearing from you soon!
Send us your request for a quote or consultation
KWETU Marketing Agency is a top consulting marketing agency in Nairobi, Kenya. We offer one-off & renewable marketing solutions to suite your objective and budget.
Radio advertising is buying commercials air time to promote products or services on radio stations and various programming as live read, onsite broadcasting events, sponsorships, or traditionally generated radio spots. We offer FM Radio advertising in Kenya for businesses or brands due to their effect of being highly memorable and generate excellent consumer recall and a high call-to-action especially to the targeted audiences in your overall marketing campaign.
How can we assist your business with Radio advertising?
By offering competitive rates for your radio advertising in Kenya, you as the client has the benefit of having an agency manage your whole process. We leverage our proprietary planning tools, agency relationships, and buying power to put together radio campaign to match our creative approach.
We offer radio advertising for Adult Contemporary, Pop Contemporary Hit Radio, Urban Contemporary and Vernacular radio stations in Kenya.
Our team can recommend the best stations for your target audience and objectives within Kenya and help you plan your radio adverts from start to finish on radio stations in Kenya.
Services we also offer:
Scriptwriting

Media planning and media buying

Radio promotion advertising
Why advertise on Radio in Kenya?
Local Targeting becomes the advantage in FM Radio advertising. Through playing an ad on FM, one can reach out to a single city.

Radio Advertising helps to reach a listener multiple times. As research suggests, a consumer needs to listen to an ad 4-5 times before he/she takes an action or forms an opinion. FM Radio advertising has a great advantage for increasing awareness for your marketing campaigns.

As a Radio advertiser in Kenya, you can use multiple jingles in a single FM Radio advertising campaign. This relays your unique messaging across in a unified voice.

Radio advertising works well with other marketing channels especially digital. An integrated marketing approach is the most effective way to deliver a consistent message across multiple channels. We can help drive organic search results and reinforce paid advertising campaigns on both digital (social media marketing & PPC ads) and radio advertising. It is a cost-effective way to reach more people, more often, in an engaging way.

Radio enjoys the perfect combination of local content, music, and personalities that listeners are loyal to — and still a vast audience and mass reach. If you're ready to let radio advertising help you grow your business, don't wait; contact us today.
For strategy  & custom quotations, get in touch with us on:
E-mail: [email protected] Contact number:  (+254 0737 055737)