Contact us now
Need help!
(+254) 0737055737
Get in touch for general inquiries, pricing & packages or training & consultation
Quick quote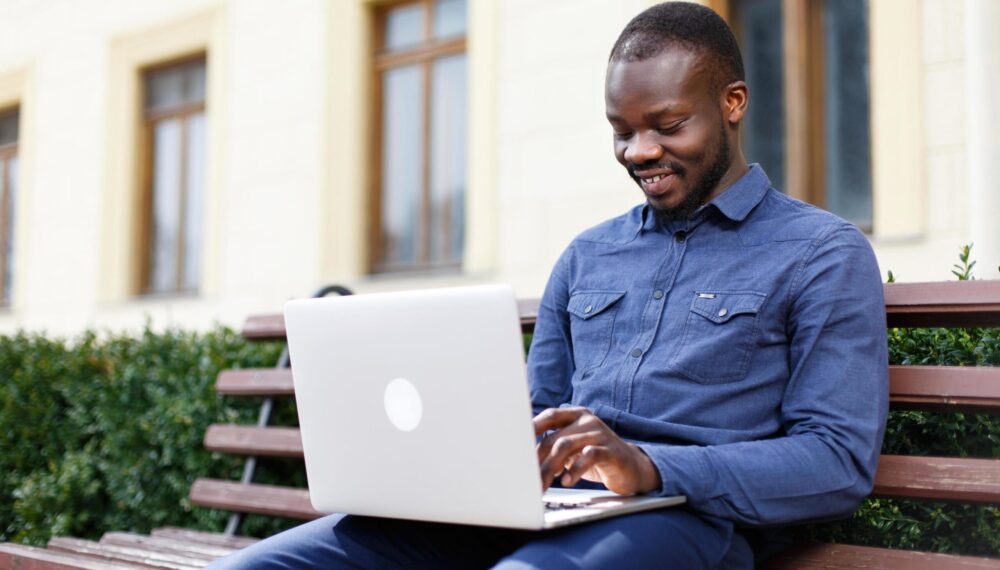 Search Engine Optimization
SEO is an art and an ever-changing beast. To us, it's a process and not a destination. We offer search engine optimization services in Kenya for WordPress CMS websites, campaign landing pages, blog posts, service pages, request a quote or demo pages and forms, e-commerce store products and many more custom platforms.
Types of white-hat SEO techniques we employ in our optimization projects:
On-page SEO – On-page SEO, also sometimes referred to as on-site SEO, is the process of optimizing the content on your website. This can include your body copy, keywords, headers, meta titles, meta descriptions, images, and more 
Technical SEO
Local SEO – Local SEO is a variation of SEO that focuses on a specific area, rather than a national focus. It's all about increasing your online presence in your community and promoting your products or services to local customers.
Product SEO – Product SEO is the process of making your e-commerce store products more visible in the search engine results pages (SERPs). Product SEO usually involves optimizing your headlines, product descriptions, meta data, internal link structure, and navigational structure (contextual marketing) for better search and user experience.
Learn more about the Importance of Local SEO for your Business In Kenya
Features in our SEO services and projects:
Competitor research and analysis

Page redesign 

Contextual marketing 

Website page-load speed

Adaptability on all screens and displays. 

Keywords research 

Page interlinking 

Meta data optimization 

Schema optimization 

Image compression 

Analytics Integration 

Custom enquiry forms

Page caches

Code minification 

Website security 

Website content and copyrighting 

Maps

Chat systems 

Google and Bing webmaster tools

Best industry practices 
View our search engine optimization packages (affordable and flexible payment plans)
Why should you consider optimizing your website? 
Still not sure if you should perform SEO for your web platform? think again! Here are some features that we always deploy for our clients when performing SEO projects for WordPress websites and online platforms.
The higher your website ranks in search results pages, the better your chances of getting more eyeballs for your business, services or products and even converting those leads into paying customers all through your website.
Better Conversion for your advertising budget – Whether on Social Media or Google advertising, your budget to promote your business online will significantly reduce, helping you acquire more leads for less!

Qualified Leads, Interested & Buying Customers – Our SEO services will increase the number of potential clients visiting your website, blog or online store with the intention of inquiring for a services/ solution or buying.

Online Authority – A well optimized website sets you apart form your industry competition in better showcasing your story, unique selling proposition, reviews and even testimonials-all which are critical in increasing your chances for a sale.

Increased & Better Online Visibility – With a properly optimized website, blog or e-commerce store, people searching online will have a higher chance of seeing your brand products, about you and end up visiting the online brand to see more.

Improved User Experience – Our SEO also focuses on creating a streamlined and engaging interface with your clients that reduces 'bounce rates' (number of people leaving your website in relation to the time they spend on each page). We aim to keep your visitors for longer on the website with better navigation, color and fonts streamlining, faster page-load times and graphic outlays such as picture and video galleries.

More High Ranking Results in Different Categories/ niches – A well optimized website will rank better in industry services you offer, various topics of discussion, news items and even product categories in online shops.
How we add value to your Google advertising campaigns
We invest significantly in our ads quality systems to continuously improve on our ability to show ads that are highly relevant to people, and helpful to what they're searching for. Over time, this has led to better, more relevant ads and major improvements in the overall user experience. In fact, over the last four years, we've been able to reduce the rate of low quality and irrelevant ads by 3x.
Observing a data-driven approach – Our Google certified agents begin by setting up the campaign correctly on the Google Ads dashboard, then go ahead to include conversion tracking, optimize budgets and keyword-bids – all to acquire unique data-sets that you the client can re-use and continually optimize for better results in the form of data. Our campaigns are well-researched, continually optimized and most importantly, leverage data acquired to help the business owner to make informed business decisions based on the campaign analytics and findings that come in a campaign report at the end of the project.
We observe the buyer's journey and develop campaigns for different objectives e.g. 'Awareness campaigns', 'Conversion Campaigns' and even 'Delightment Campaigns'. If you sell a product or service that consumers are not likely to purchase immediately, we ensure that your brand stays top-of-mind for prospects as they consider making a purchase in the future along the buyer's journey.
Accurate audience & niche market targeting – Audiences are groups of people with specific interests, intents, and demographics, as estimated by Google. We assist clients select from a wide range of categories — such as fans of sport and travel, people shopping for vehicles or real estate property, or specific people that have visited your website. Google Ads will show your messaging to people who are likely in the selected categories.
Continual Ad Optimization – To run a successful campaign in both the short and long-run, you require to optimize your messaging to fit your audience preference. The success of our campaigns is the result of doing the right things over and over and over again, month after month after month.
We undertake A/B Testing – To better understand what work best for our clients with Google advertising in Kenya, we ensure to include 2 or more rotate-able ads at the same quoted cost.
Read more on: How To Advertise on Google for Your Business, Services or Products
Send us your request for a quote or consultation
KWETU Marketing Agency is a top consulting marketing agency in Nairobi, Kenya. We offer one-off & renewable marketing solutions to suite your objective and budget.