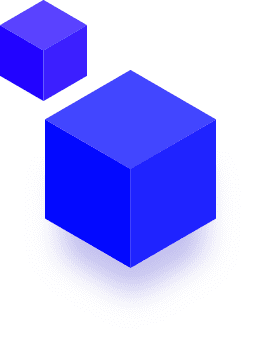 Best UI/UX Design Service
Ensure an up-to-date, efficient IT network for your company.
Business Planner for Clients
At IT Solutions, we provide our clients with proactive.
Sequrity provider for Business
We can work with just about any setup, including our own.
Technical Service Provider
We work with your staff to keep your IT functioning.
What is the The Kazi Kwetu Network (KKN)?
The Kazi Kwetu Network (KKN) is a business partnership network and marketplace for different businesses, suppliers, agencies and vendors offering various services, products and solutions locally & internationally.
Partners come in all shapes and sizes in various industries and with technology, we make it convenient, easier and simplified for business and brand owners to find what they need. The KKN offers you the opportunity to engage and impress clients with your active listing in our website, with a showcase of your services, products and a variety of projects that display your best work.

KWETU Marketing Agency further offers our partners with promotional messaging and advertising, discounted pricing on selected digital services,  as well as white-label services that help you  earn with our internal team & network expertise.
What is our objective?
With the Kazi Kwetu Network, we aim to work in conjunction with 3rd party service provides/ partners to deploy various services and solutions that may not available in-house at KWETU Marketing Agency. We collaborate with our partners to deploy managed services at competitive rates with top-tier work product and project management. The aim is to be a one-stop-shop for all our client's marketing and branding solutions.
What's in it for you?
Expand your offering

Earn additional income

Keep your clients happier, longer.
How can you join?
Accurately fill in the form presented on this page to submit your application in either of the following categories:
As Reseller

As Agency/ Company
Why join the Kazi Kwetu Network as a partner?
Acquire quality leads and exciting projects to work and collaborate on – The agency will provide quality leads in your area of expertise as a partner. As a white label partner, we do all the heavy lifting on your behalf to acquire quality projects that our agency and you/ your business, can collaborate and earn from converted clients renewably.
Revenue-share – For every project the agency collaborates with our partners, we offer competitive rates for remuneration of their input to any given project. With a mutual agreement in place, you make money renewably (monthly or annually) increasing your earnings and company revenue.
Networking and collaboration opportunities with other members of the KKN community – Being invite-only, we offer our partners' opportunities to collaborate in various projects within or outside the scope of work offered. Tap into the experience and expertise of our professionals.
Listing & Marketing of your products and services – The agency will actively engage your audiences and acquire you quality business leads with a digital marketing mix consistent of social media marketing, PPC ads, e-mail & database marketing and other solutions such as website design and maintenance.
Offers & Reduced rates – As a premium partner on our network, your online business or brand will have an opportunity to enjoy reduced rates and offers on all our digital services and packages listed on our website.
Network Collaboration – Join our exclusive business group(s) on WhatsApp and mailing list. As part of our network, you can also easily add various 3rd party suppliers or members to join your project and assist where required.
Ad Placements on our digital platforms – We offer banner ads placements for our premium partners on our agency website and affiliated sites (blog posts, sidebar areas, pop up notifications and our social media pages to raise awareness for their businesses or their selected products/ solutions.
PR Opportunities – As a premium partner on the KK network, the agency offers copyrighting solutions for newsletter systems, business write-ups and articles, shareable online reviews and PR pieces.
Portfolio showcase – On our digital assets such as social media pages, website landing pages and portfolio areas, we shall showcase your selected projects in various categories as well as include your business logo on our website.
Affiliate commissions – Recommend the agency leads and conversely earn a commission for every project successfully undertaken.
Work Resources – By joining our network as a premium partner, you get necessary guidance (onboarding procedures, strategy), work resources (work e-mail address on our domain) and
Reports & recommendations – For premium network partners who ran campaigns using our agency, reports and recommendations are offered monthly.
Join Our Upwork Agency – As a selected intern or consultant within our partner network, you have the opportunity to join our agency profile on freelancer website Upwork, utilize our portfolio and resources to work on various projects and win jobs internationally.
Sell online (Beta) – Coming soon to the partnership network is an e-commerce platform enabling individuals and businesses to list their products/ services for sale in different categories and industries.
Thank you for your interests in our company. We are excited to have you on board as one of our esteemed partners. To get started, please complete all fields accordingly. We will review and get in touch with your shortly. If you are unsure about any of the answers, please use an estimation. 
Partnership Application