A 360° Marketing Approach.
KWETU Marketing Agency is a top consulting marketing agency based and legally registered in Nairobi, Kenya.
Our agency is in the provision of marketing services and offers a full-service experience for small businesses and established brands in Kenya & Internationally. We embrace digital in its truest form by observing 'a data-driven approach to marketing solutions' and our core services are custom digital solutions, differentiated digital products & packages as well as renewable digital marketing services.
We also offer a wide range of marketing & branding solutions to offer our clients a 360-degree marketing approach with inclusion of partner services from industry professionals, selected suppliers and verified agencies and solution providers.
Portfolio & Project Experience
Our Mission
Our Vision
Our Core Tenets
Our mission is to provide clients with effective marketing services and maintain client relationships.
To be the top-of-mind marketing agency in digital, experiential and branding services.
We're all about 'experience', 'passion' and 'results' – Our 3 core tenets.
Every brand/ business is unique and requires a custom approach to meeting their objectives. We not only deploy services, but also advise on the best course of action. 
Attention to detail is key to delivering your brand messaging and attaining your business objectives. 
We believe that by following the data, online brands or businesses can leverage the data to make informed decisions. Importantly, identify your ideal customer. 
Project management is an important part of meeting objectives and having successful outcomes. As a boutique agency, we value business relationships 
We love seeing the client succeed & value passionate business owners/ project managers and long-term projects. Continual growth is at the heart of our process. 
We strongly believe that the website is your digital backbone and just like WordPress, 'code is poetry'
Our digital campaigns take into consideration where your ideal audiences/customer lies within the buyer's journey.
Creation of buyer personas is key to reaching targeted audiences in online marketing. 
As certified digital consultants, we believe in conversion-rates and aim to add value to your digital budget/investment
 As a top marketing agency in Kenya we have an in-house team & premium partner services ready to deploy custom marketing solutions to meet your business or brand objectives.  We offer custom strategies for different online brands, offer affordable & flexible payment plans and observe industry best practices with certified service providers for your special project.
KWETU is an acronym for 'Kenya & Worldwide Exposed To Us'
Agency Inception
Establishment of KWETU Marketing Agency
Officially Registered
Officially registered as a consulting company in Kenya
Award of Excellence
Award Winner - Best e-commerce agency in Kenya
Products Introduction
Introduction of new digital packages & solutions.
100+ Branches
Whether providing consulting expertise on a specific vendor technology, strategizing on IT budget, providing a security.
Get Award
Our people are held to the highest level accountability to ensure you are always satisfied with your results.
Here's what our client & customers have said.
At KWETU, our clients remain at the heart of everything we do. Here are some of the latest reviews we have received for our quality service delivery.
"Ordered my first website development from KWETU. I was inexperienced contractor but they carefully listened to my request, walked me through the project steps and delivered quality work on the our website design project. All phone calls and emails are answered very professionally. "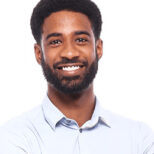 "When starting my online ecommerce business, I was not sure of where to begin! Over a period of 6 months, I am seeing sales on my dropshipping website. Thanks guys"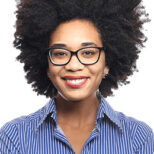 "Paul and his team helped our company achieve product awareness locally with a combination of BTL activites and digital marketing. The team was also flexible to work around our times. I appreciates their flexibility and efforts"