Introduction
In Kenya, as in many parts of the world, WordPress has emerged as the go-to platform for creating websites. Its user-friendly interface, scalability, and vast selection of plugins have made it a popular choice among businesses, brands, and e-commerce ventures. In this comprehensive blog post, we'll explore the top 15 plugins that are essential for any WordPress website in Kenya. These plugins are more than just tools; they are the secret sauce that can significantly enhance your online presence and take your business, brand, or e-commerce site to the next level.
Need a functional, affordable and modern website? Have a look at our process, features and pricing 
To provide context and underline the significance of these plugins, let's kick things off with the top three industry-related statistics in Kenya.
Top 3 Industry-Related Stats in Kenya
1. Kenyan E-commerce Market Boom
In recent years, Kenya has witnessed a significant surge in e-commerce activities, with the sector experiencing annual growth rates of over 25%. The COVID-19 pandemic has further accelerated this trend, with many consumers turning to online shopping as a safer and more convenient way to make purchases.
2. Mobile Dominance
Kenya is known for its high mobile penetration rate, with over 90% of the population using mobile devices. This statistic highlights the importance of ensuring your website is mobile-friendly and optimized for various screen sizes.
3. Digital Marketing Gains Ground
With the rise of the internet in Kenya, digital marketing has become a powerful tool for businesses to reach their audience. Over 70% of Kenyan businesses have increased their digital marketing budgets in recent years, emphasizing the need for a strong online presence.
Now that we understand the digital landscape in Kenya, let's delve into the 15 essential WordPress plugins that can play a pivotal role in helping businesses, brands, and e-commerce websites thrive in this dynamic environment.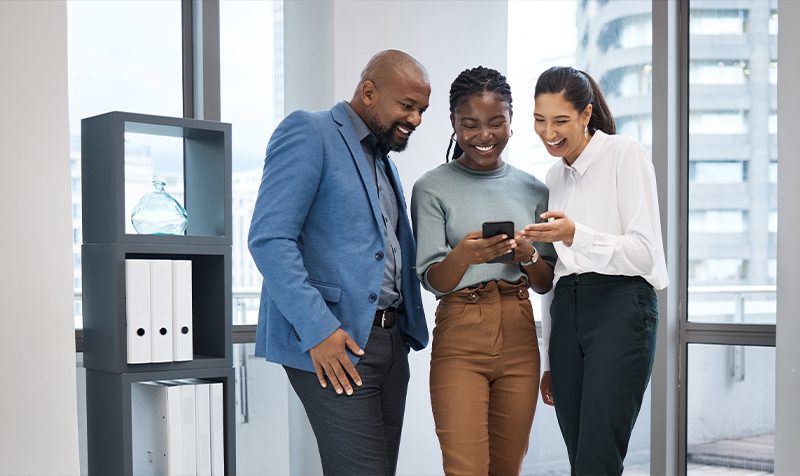 1. WooCommerce
Importance for E-commerce: WooCommerce is the undisputed champion of e-commerce plugins. It seamlessly transforms your WordPress site into a feature-rich online store. In Kenya's booming e-commerce landscape, this plugin is a game-changer, enabling you to sell products and services with ease. Given the mobile dominance in Kenya, WooCommerce is mobile-responsive, ensuring that your customers can shop conveniently from their smartphones.
2. Rank Math Plugin
Importance for Business and Brands: Rank Math is a comprehensive SEO plugin that assists businesses and brands in optimizing their content for search engines. It offers in-depth SEO analysis and suggestions to improve website rankings in Kenya's competitive digital market.
3. Complianz
Importance for E-commerce: Complianz is crucial for e-commerce websites operating in Kenya, helping them comply with data protection regulations and cookie consent requirements. This ensures that your online store respects user privacy and maintains trust.
4. Yellow Pencil
Importance for Business and Brands: Yellow Pencil is a powerful visual CSS editor, allowing businesses and brands to customize their website's design without needing extensive coding skills. This plugin helps create a unique and appealing online presence.
5. Fluent Forms Pro
Importance for E-commerce: Fluent Forms Pro simplifies the creation of forms for e-commerce sites in Kenya. It provides user-friendly forms that can be used for product inquiries, customer feedback, and more, enhancing the overall shopping experience.
6. CRM (Customer Relationship Management)
Importance for Business: CRM plugins help businesses efficiently manage customer interactions and data, improving customer service and retention. For businesses in Kenya, where customer relationships are vital, a CRM system can make a significant difference.
7. Borlabs Cookie Manager
Importance for Business and Brands: Borlabs Cookie Manager assists businesses and brands in Kenya in complying with cookie consent regulations. It allows for precise control over cookie usage on your website, ensuring transparency and trust.
8. LiteSpeed Cache
Importance for E-commerce: LiteSpeed Cache is an essential plugin for e-commerce websites, as it significantly improves page load speed. With more online shoppers in Kenya, fast loading times are critical for retaining and converting visitors.
9. WP Rocket
Importance for Business: WP Rocket is a high-performance caching plugin that helps businesses in Kenya enhance website speed and overall performance. A fast-loading website improves user experience and search engine rankings.
10. UpdraftPlus
Importance for Business: Data is invaluable. UpdraftPlus is your insurance policy for website data. It performs automatic backups of your site, ensuring that in case of data loss or site crashes, your business's critical information is safe. In Kenya, where data security is essential, this plugin is indispensable for businesses.
11. Wordfence Security
Importance for E-commerce: Website security is non-negotiable for e-commerce sites. Wordfence Security is a robust security plugin that protects your website from threats. For e-commerce in Kenya, where cyberattacks are a reality, this plugin is indispensable for safeguarding customer data and maintaining trust.
12. Redirection
Importance for Business and Brands: Managing redirects is crucial for maintaining a healthy website. Redirection helps businesses and brands in Kenya efficiently handle broken links and redirects, ensuring that visitors have a smooth and frustration-free browsing experience.
13. Smush
Importance for E-commerce: Images play a significant role in e-commerce. Smush optimizes and compresses your images, ensuring quick loading times and a delightful user experience. For e-commerce sites in Kenya, this means happier customers and more sales.
14. LiveChat
Importance for Business: In Kenya, providing customer support is paramount. LiveChat allows you to offer real-time customer support, answering questions and assisting customers effectively. For businesses in Kenya, this can be a game-changer in building trust and improving customer satisfaction.
Conclusion
WordPress plugins are the backbone of an efficient and effective website. In Kenya's evolving digital landscape, they are the key to achieving success in business, promoting your brand, and excelling in e-commerce. Whether you're looking to enhance your site's SEO, bolster its security, or provide exceptional customer support, there's a plugin designed to meet your specific needs. By carefully selecting and implementing these top 15 plugins, your WordPress website in Kenya can thrive, stand out, and take your business, brand, or e-commerce venture to new heights in the digital world.