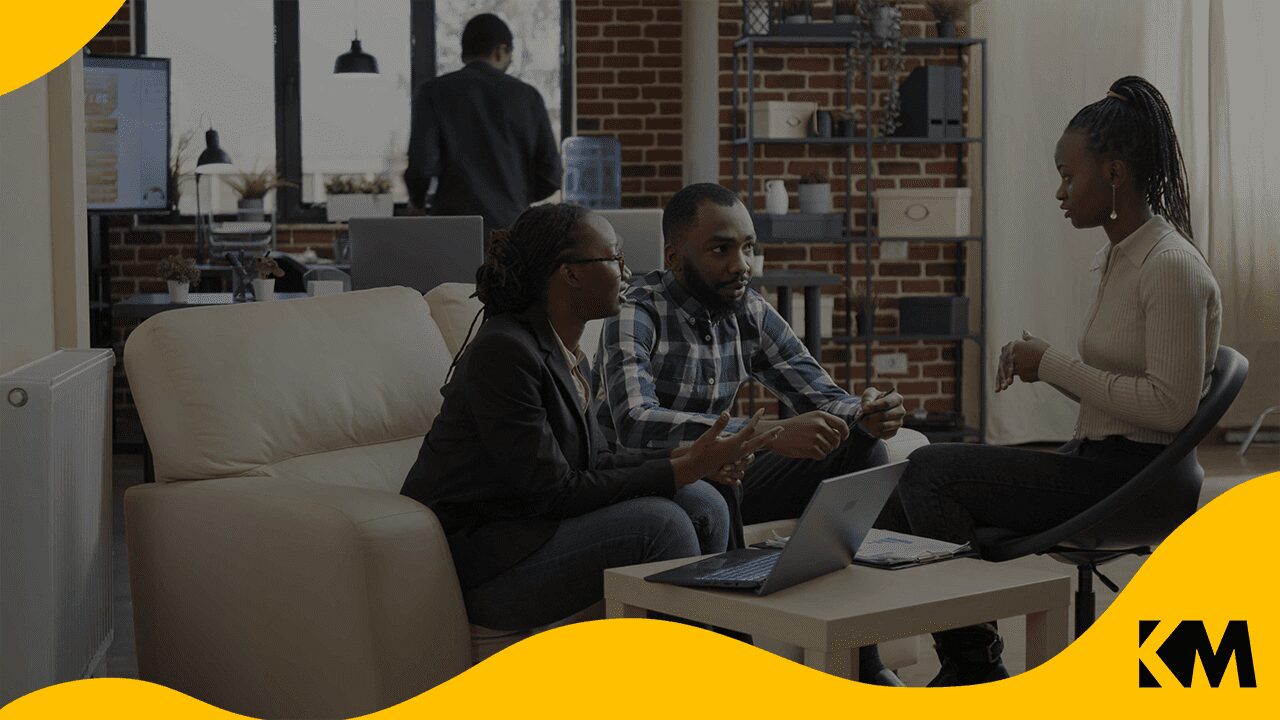 Job Title: Digital Marketing Manager
Location: Nairobi, Kenya (Remote)
Duration: 6 months (Renewable)
Remuneration Structure: Hybrid (Monthly stipend + commissions) / Commission-based only.
ABOUT THE ROLE:
KWETU Marketing Agency is seeking a talented and experienced Digital Marketing Manager to join our team. As a Digital Marketing Manager, you will be responsible for managing client relationships, setting digital marketing strategies, and executing campaigns that deliver results. This is a remote position, but you may be required to attend in-person meetings with clients occasionally.
As part of our team, you will have access to qualified leads and accounts to manage, as well as the opportunity to earn commission-based remuneration on the sale of digital packages and custom solutions. We offer a dynamic and fast-growing work environment that prioritizes personal development and positive transformation.
ROLES & RESPONSIBILITIES:
Manage client relationships to ensure satisfaction with services and results.
Identify client needs by conducting research, online and in-person meetings, and outlining their digital goals, pain points, and objectives.
Nurture qualified leads and onboard clients by following agency processes.
Set digital marketing strategies for target customers by taking their specific needs into consideration.
Oversee clients' online presence and identify areas for improvement.
Monitor and analyze the effectiveness of various digital campaigns and strategies.
Optimize various digital platforms and web pages to improve organic traffic (not required).
Review and implement ways to improve ROI for clients and revenue for the agency.
Monitor KPIs for various clients.
Prepare, maintain, and present reports on day-to-day activities to clients.
Stay up-to-date with the latest developments in the digital marketing field.
Address clients' digital marketing requirements and queries.
Ability to monetize platforms and agency services independently.
Due to multiple projects running simultaneously, the candidate will have to work on strict deadlines and multitask continuously.
REQUIREMENTS:
Bachelor's degree in Marketing, Business Administration, or a related field.
+7 years of experience in Digital Marketing, Advertising, or a related field.
Proven work experience as a Business Development/Sales Officer, Digital Account Executive, Manager, Team, or Project Manager.
Ability to manage and train teams and interns.
Must be a data-driven personality with a relentless pursuit of continuous improvement.
Complete knowledge of SEO, SEM, and Google AdWords (required but not a must).
Familiarity with agency suppliers and contacts.
Understanding of various digital platforms such as Facebook, Twitter, LinkedIn, and Instagram.
Business & project management skills preferred.
Ability to work unsupervised to meet targets and collaboratively to meet agency targets.
Ability to manage strict deadlines and stressful situations and organizational skills.
Strong analytical and problem-solving skills.
Customer-oriented attitude.
Proficiency in English (written and spoken).
Ability to work independently and collaboratively.
Highly motivated and creative individual.
Having an eye for detail.
Certifications or accreditation on relevant marketing activities are a plus.
Previous industry experience a plus.
We offer a hybrid remuneration structure, including a monthly stipend after 90 working days and a commission-based scheme. You will be directly reporting to the agency's Managing Consultant/ Managing Director. If you are passionate about digital marketing, able to commit to a minimum of 6 months for the contracted period, and meet the requirements, we would love to hear from you. Please submit your resume and cover letter for consideration to [email protected]