In today's fast-moving world that deals with data collection, analyzation, and advanced cutting-edge technology that is becoming the new norm, it is important for digital marketers to fully know, use and understand Google Analytics.
Google Analytics, is a web analytics tool that provides in-depth insight into your website and business's online performance. It provides valuable insights that can help you to shape the success strategy of your business. Google Analytics allows you the information needed to help you shape the success strategy of your business, discovering things you probably never knew about visitors on your site.
As the number of internet users globally continues to grow year on year and consumers spend more time researching and making purchases online, businesses of all sizes are paying greater attention to available digital marketing opportunities. For any business with an online presence, the company website is at the core of all digital marketing activities. 
What is Google Analytics?
It is Google's free web analytics service that allows you to analyze in-depth detail about the visitors on your website. Google Analytics allows you to track and understand your customer's behavior, user experience, online content, device functionality and more.
Web analytics is important to grow your business website, it will provide you with visitor data so you can identify what they are doing on your website. There are many web analytic tools you can use to collect website data, the most popular and free version that websites can use is Google Analytics.
Google Analytics allows you the information needed to help you shape the success strategy of your business, discovering things you probably never knew about visitors on your site. Over the years, Google Analytics has become one of the most popular digital marketing tools. World Wide Web Technology Surveys (W3 Techs) claims that "Google Analytics is used by 86.5% of all the websites whose traffic analysis tool we know." Per its estimate, that amounts to 56.8% of all sites on the web.
The dashboards contain charts, graphs, tables, and other visualizations, all of which are fully interactive and can be viewed on any device.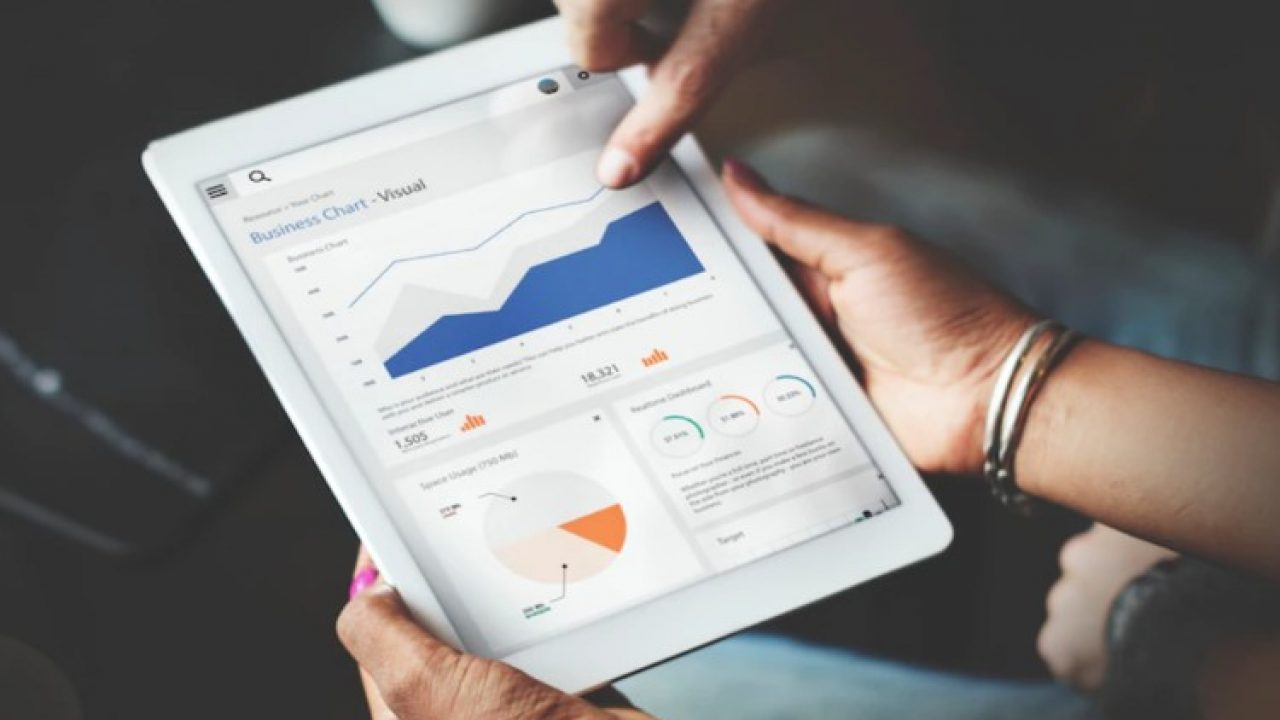 Why is Google Analytics So Important?
So, you might be thinking, why do digital marketers need to know how to use Google Analytics? Or, how can I use data to help my business grow? It's simple. By knowing how to use Google Analytics you can easily collect data from consumers that are connected to the internet, who interact with your website, whether you have an e-commerce, content, information, or lead generation site to help you understand and track the purchase journey. You then can use that data, analyze it, and better understand your audience and make adjustments as need to improve the efficiency of your digital marketing to increase business profits. 
How Does Google Analytics Work?
As a business owner, you might have heard about — or are already using — Google Analytics. Today, millions of businesses use Google Analytics. If you are one of them, it is necessary to know how you can maximize this tool.
Google Analytics works via a piece of JavaScript code placed on every web page the business wants to measure. If you have an admin account in your website's Content Management System (CMS), it's easy to install the Analytics tag following Google's instructions, or you can ask your developer to help.
When a user visits the website, the code collects various data, including the HTTP request of the user, the browser they use and the first-party cookies they agree for you to collect. This may sound complicated, but essentially, this data is used to provide insight into user demographics and behaviors, such as their language, location, age and gender. The code sends this data to Google Analytics, which aggregates it into four levels:
User Level (the actions of each user)
Session Level (the individual visits)
Pageview Level (the individual pages visited)
Event Level (video views, button clicks and similar actions)
The aggregated data then appears in the various dashboard reports. Once the Analytics tag has been added to your web pages, this process will take place automatically, leaving you to focus on reviewing and analyzing the data collected.
What is a metric in Google Analytics?
Metrics are quantitative measurements that tell you how some aspect of your website performed. For example, the number of times a specific page was viewed or how many times a certain video was played.
It's important to note that metrics are different from dimensions. Dimensions are what your metrics are measured against. This means instead of just measuring users, you could measure users (metric) by channel (dimension).
Need to rank higher on Google? Have a look at our SEO services for your website and ecommerce products here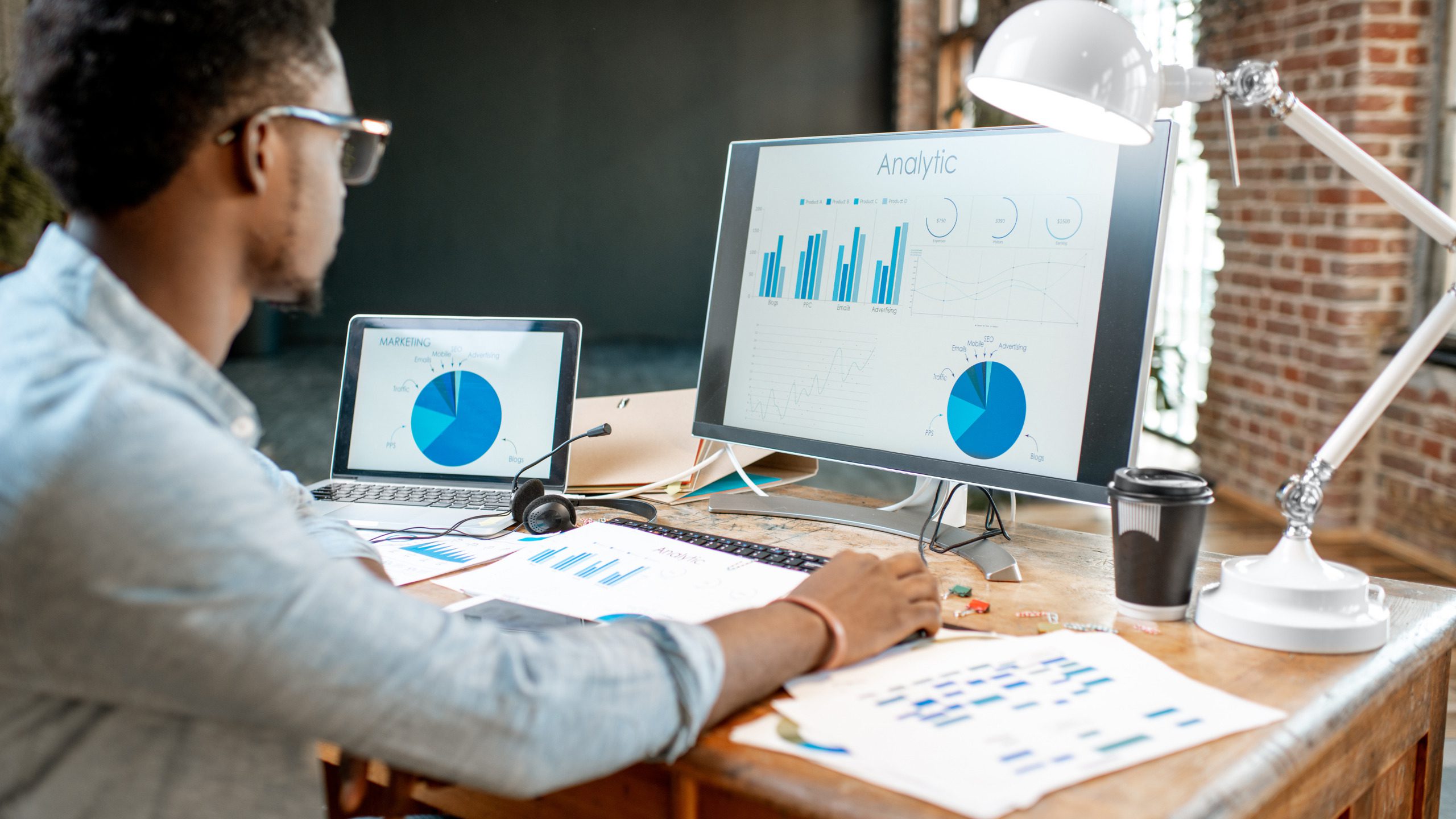 Three Google Analytics metrics you should be tracking
Google Analytics provides businesses with tools that help measure trends. There are over 100 different metrics available in Google Analytics (GA), but only three metrics are useful for tracking growth over time.
Users

– At the most basic level, you need to know if the marketing efforts are resulting in site growth. Users will tell you exactly that. The 'users' metric in GA tells us how many unique visitors a website received within a set period of time and provides a high-level view of whether marketing efforts are resulting in site growth.

User Engagement

– Now that we know where users are coming from, we need to understand what content they're engaging with and what fails to earn their attention. Average engagement time tells us the average length of time that the site had focus in the user's browser. (Meaning the user was most likely looking at it. By viewing this metric for different pages on our site, we can learn what articles to write more of (those with the highest engagement time) and which articles require further analysis (low engagement time).

Conversions

– The most important metric is conversions. Conversions are user activities that contribute to the success of your business. A Conversion in GA4 is equivalent to what we know as a Goal in Universal Analytics (UA).
Keep in mind that not all users can be tracked. Some, for example, use anti-tracking browser extensions. Further, some user data cannot be recorded, such as personally identifiable information. Even with these limitations, you can still get an abundance of beneficial data out of Google Analytics, especially if you know what to look for and how to use the information you find.
How Google Analytics can shape your marketing strategy and improve ROI
In every digital marketing strategy, data plays a vital part, and having the right tools in place before any marketing attempts makes sure you're getting the results you want from it.
A successful business is a fast-paced machine that reacts quickly to ever-changing factors, and web data can help you discover what is going on your website.
It helps you make data-led decisions

– Marketers can use the data uncovered by analytics tools to optimize the performance of their channels and websites by taking data-driven decisions. Identify successful marketing activities and plough more resources into these, and weed out campaigns that are not working and redirect resources elsewhere

Plan an effective content marketing strategy

by monitoring the success of individual blogs and articles

Identify successful marketing activities

and plough more resources into these, and weed out campaigns that are not working and redirect resources elsewhere

Plan an effective content marketing strategy

by monitoring the success of individual blogs and articles

Segment your audience for more targeted marketing campaigns

that focus on groups at different stages of the buyer's journey
Analytics provides data about all the different sources (or channels) of traffic coming to your website. The default traffic channels in the overview include:
Direct traffic (when users navigate directly to your website)
Organic search
Social media
Email
Affiliate marketing
Referrals
Paid search
Display traffic (traffic from displayed advertising)
Traffic from other advertising sources
Additionally, you can customize how the channels are grouped and displayed, so it's easy to find the information you're looking for.
The channel overview simplifies your ability to see where your website traffic is coming from. You can compare the performance of different channels to each other and tailor your marketing efforts accordingly.
Conclusion
Google Analytics can do wonders for your business in more advanced ways. It provides you with valuable insights that can be used to improve the performance of your website and increase conversions.
Despite the fact that there are so many other another analytics management platforms, Google Analytics remains a free highly relevant solution for managing the analytics of your website.
Don't know where to start? Have a look at the KWETU Starter package or get in touch with us directly on [email protected] or Call/ WhatsApp (+254) 0737 055737