Introduction
Mastering the art of digital marketing is of paramount importance in today's dynamic technological world. Whether you aspire to launch a career in marketing, enhance your existing skill set, or drive business growth, KWETU Academy's Digital Marketing Certification is your gateway to the expertise needed to excel in Kenya's digital landscape.
In Kenya, the landscape of education is evolving rapidly, driven by the digital revolution. As more industries embrace technology and the internet, the demand for digital skills is on the rise. This has led to a paradigm shift in education, where digital marketing courses are emerging as a key player in shaping the future of Kenyan education. In this comprehensive guide, we'll explore the transformation, significance, and opportunities associated with digital marketing courses, with a focus on KWETU Academy's offerings.
Industry Stats in Kenya
Before diving into the world of digital marketing courses, let's take a moment to understand the current state of digitalization in Kenya:
Internet Penetration: Kenya has been making significant strides in internet penetration. According to the Communications Authority of Kenya, the country reached a remarkable 43.4% internet penetration rate in 2021, a substantial increase from 22.1% in 2014. This surge in internet accessibility sets the stage for an increasing reliance on digital platforms for business, communication, and education.

E-commerce Revolution: Kenya is witnessing an e-commerce revolution. A survey by DataReportal revealed that 68% of internet users in Kenya have made online purchases. With e-commerce playing a vital role in the country's economy, businesses are clamoring for skilled digital marketers who can navigate the online marketplace.

Job Opportunities: The demand for digital marketing professionals is soaring in Kenya. According to BrighterMonday, one of the country's leading job portals, digital marketing job postings increased by a whopping 52% in 2020, reflecting the growing importance of digital marketing skills in the Kenyan job market.
Explore KWETU's range of digital marketing courses in Kenya and pricing for all our digital marketing services in Kenya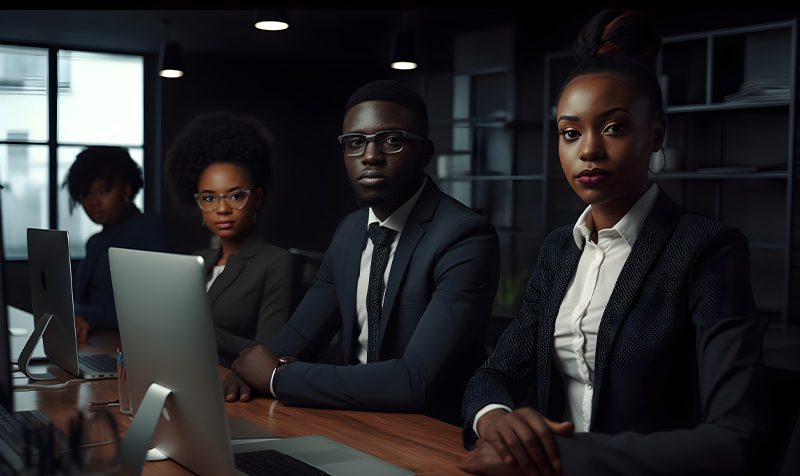 Importance of Digital Marketing Courses
Digital marketing courses are essential for several reasons, and their importance is continually growing in Kenya:
Relevance and Adaptability: Digital marketing equips individuals with skills that are highly adaptable and relevant in today's digital-centric world. As consumer behavior shifts toward online platforms, digital marketing provides businesses with the tools to effectively engage and convert their target audiences.
Cost-Effective Marketing: Traditional advertising methods often come with a hefty price tag. Digital marketing, on the other hand, offers cost-effective strategies that can reach a vast audience, making it a valuable tool for both small and large businesses.
Business Growth: Effective digital marketing can lead to increased brand visibility, customer engagement, and ultimately, business growth. This not only benefits businesses but also contributes to the economic development of Kenya.
Who Can Apply for Digital Marketing Courses?
One of the most attractive aspects of digital marketing courses is that they are accessible to a wide audience. Whether you are a recent graduate looking to kickstart your career, a working professional seeking to upskill, or an entrepreneur eager to expand your business's online presence, digital marketing courses are tailored to your needs.
Course Duration
The duration of a digital marketing course can vary depending on the specific program and institute. At KWETU Academy, our comprehensive digital marketing courses typically span 3-6 months, striking a balance between depth of learning and time commitment.
Link to Apply >> Apply Now for KWETU Academy's Digital Marketing Courses
Benefits Our Courses Provide Our Students
At KWETU Academy, we take pride in offering our students a range of benefits, setting them up for success in the digital marketing landscape:
Expert Instructors: Our courses are taught by industry experts with real-world experience, ensuring that students receive practical knowledge and insights.
Hands-On Training: We believe in a "learn by doing" approach. Our students actively engage in real-world projects and campaigns, gaining hands-on experience.
Certification: Upon successful completion of our courses, students receive recognized certifications, bolstering their job prospects.
Networking Opportunities: We provide a platform for students to connect with fellow learners and industry professionals, expanding their network and enhancing their career opportunities.
Career Support: We offer career support services to assist students in securing internships and job placements in various businesses and brands across Kenya.
Possible Placement Areas for Our Students
Upon completing our digital marketing courses, students have the opportunity to explore various career paths in Kenya, including:
Digital Marketing Agencies: Work with digital marketing agencies, assisting clients in developing and executing digital marketing strategies.

Corporate Marketing Departments: Large corporations often have dedicated digital marketing departments, offering a plethora of career opportunities for digital marketing specialists.

E-commerce Platforms: E-commerce is thriving in Kenya. Graduates can find opportunities in various e-commerce platforms, focusing on optimizing online sales and brand visibility.

Startups and Small Businesses: Many startups and small businesses are seeking cost-effective ways to market their products or services. Digital marketing professionals can significantly contribute to their success.

Content Creation and Social Media Management: Careers as content creators and social media managers are in high demand, both as freelancers and within organizations.

Freelancing: With their expertise, our graduates can offer their services as freelance digital marketers, collaborating with a wide range of clients and industries.
Conclusion
In a world where digitalization is changing the way we live, work, and communicate, digital marketing courses have emerged as a powerful force in shaping the future of Kenyan education. KWETU Academy's digital marketing courses are meticulously designed to provide students with the skills, knowledge, and connections they need to thrive in Kenya's dynamic digital landscape.
By enrolling in our digital marketing courses, students not only invest in their education but also in their future in Kenya's burgeoning digital economy. These courses offer an avenue to acquire valuable skills that are in high demand and to open doors to numerous career opportunities in a country where digital marketing is not just a trend but a necessity.
So, take the first step and apply now for KWETU Academy's digital marketing courses to kickstart your journey toward becoming a digital marketing expert.
Apply Now for KWETU Academy's Digital Marketing Courses